It's happening again – Royal Wedding Fever is sweeping the country (and world) with everyone holding their breath to see what the gorgeous Meghan Markle's wedding dress will look like, or if you're anything like us, we're wondering what bra she's going to opt for! That's the second most important thing to get right on your big day, after all…
So with the union jack bunting lining the streets, live broadcasts of the ceremony scheduled in major public locations and street parties planned, everyone is feeling a little more patriotic than usual. In spirit of this, we've selected some of our fave Red, White and Blue lingerie styles this weekend.
Whilst red isn't quite a traditional wedding colour, it is known to be sexy and is recognised as the symbol of love. Our first choice for red is the Curvy Kate Bridget balconette in Garnet Red with its sultry sheer cups and elegant diamond shape embroidery – fit for a Royal!
Next up is the Flirtelle Isabelle padded balconette in Red, which combines a chic style with total practicality thanks to the contrasting sheer and opaque stripes. A perfect everyday style that's as soft as a cloud!
And last but not least, if you want to make a bit more of a statement there's the Freya Fancies Longline bra in Chilli Red. Offering a sleek silhouette and serious sex appeal, as well as total comfort and support, it's the perfect choice.
White is always the top pick for wedding lingerie and it just so happens to be part of the Great British flag! First up we've got the Pour Moi Viva full cup bra in white. The combination of sheer mesh and sultry satin is absolutely divine, giving off a real classy and chic vibe.
For a padded option, the Flirtelle Viola balconette bra in white offers great coverage and has a hint of nude tones to balance out the bright, crisp white. Pretty lace details are romantic and feminine – gorgeous!
And last but not least, the Curvy Kate Princess balconette bra is just fit for, well, a Princess! Did you really think we wouldn't include this one? Feminine ribbon detailing meets a lightweight yet supportive sheer cup, with cute polka dot flocking.
Something old, something new, something borrowed, something… Blue! We totally love blue lingerie at the moment and there are so many gorgeous options it was hard to narrow it down to just three, but our first pick is the Freya Deco Fuse moulded plunge bra in Indigo. This rich, deep blue gives us major Royalty vibes, with a trendy animal print trim. Plus it has a j-clip for racer back conversion so it wins versatility points!
The Curvy Kate Victory balconette bra in stunning Electric Blue is now on sale for the first time ever, and it's PERFECT for pulling your boobs up and in to give them a great forward shape. It gives off minimalistic vibes with the dainty silver 'V' charm and cut out detail at the centre gore.
And finally, the ever-so-elegant Flirtelle Swirl balconette bra in Teal. This beautiful blue hue is a perfect match for anyone, and it's constructed from the softest fabric for a comfortable fit. It's finished off with detailed embroidery to the mesh top cup, adding a flirty touch.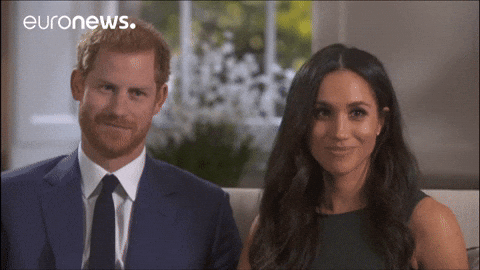 So there we have it! Our patriotic lingerie picks for the wedding event of the year. What do you think of these? Are you excited for the Royal Wedding? As always, let us know in the comments below  or over on our social media channels.
Love!
LJ x